Organise your
seminars and events

in the restaurant Le KerBerneZ!
Are you looking for an exceptional venue to organise a private or professional reception in the Quimper area? Discover the restaurant The KerBerneZThe hotel is located in a 19th century manor house in the heart of a wooded estate on the banks of the Odet.
Receptions
private
Organise your private receptions in the restaurant Le KerBerneZ. We offer you to receive your guests in an exceptional place, for a wine reception, a buffet, a cocktail partyfor any occasion: birthday, wedding, christening...
Our hall can accommodate up to 100 people, and you can also enjoy the gardens, with the possibility of installing an outdoor marquee.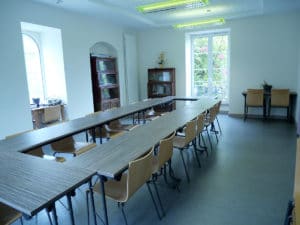 Seminars of
company
You wish to organize a professional event such as a seminar, a study day, a meeting or a business meal ? Think of KerBerneZ. Our establishment provides you with an equipped meeting room (overhead projector, paperboard...), welcomes the participants and provides lunch and breaks.
As an added bonus, to strengthen the cohesion of your company, we offer you the possibility of book an introductory golf course with our partner Pierrick Kellner.
Contact
For any question or request for quotation, please contact Mrs Nathalie CHEZE :
nathalie.cheze@kbz-restauration.com
02.98.94.28.31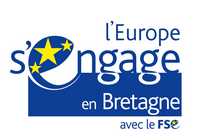 KerBerneZ Restauration, an integration enterprise co-financed by the European Union. Europe is committed in Brittany with the ESF.